We make cookies that have added benefits baked in so you can be "FULLY- FUNCTIONAL" every day!
At The Cookie Department we infuse decadent bakery style cookies with 'functional' ingredients like coffee caffeine, superfoods and protein, so you can be "fully-functional" every day! Whether you're hiking a trail, chasing your little ones around the playground, or fighting a 2 pm energy crash at the office, our cookies go to work for you!
"Okay, so cookies that are "not so bad" for you, most of the time taste horrible. This cookie is awesome. Soft, flavorful, and just the right size. These cookies are everything that the package says. You will not be disappointed."
★★★★★
-Mike H.
"I cannot complain about one cookie. They all are amazing!! My favorite is the vegan cookie. Yummy"
★★★★★
-Crystal
"These cookies are delicious!"
★★★★★
-Kayla
"I love home baked cookies and these are the closest packaged cookies I've ever found to homemade. It also feels good to know I'm consuming ingredients I can pronounce and are sustainably sourced."
★★★★★
-J. Davies
"A delicious cookie made with natural ingredients! Exceptional quality and I'm so excited they are now being sold on online. I truly believe in this product so much so that I'm happy to give to my 2 year old :)"
★★★★★
-AJ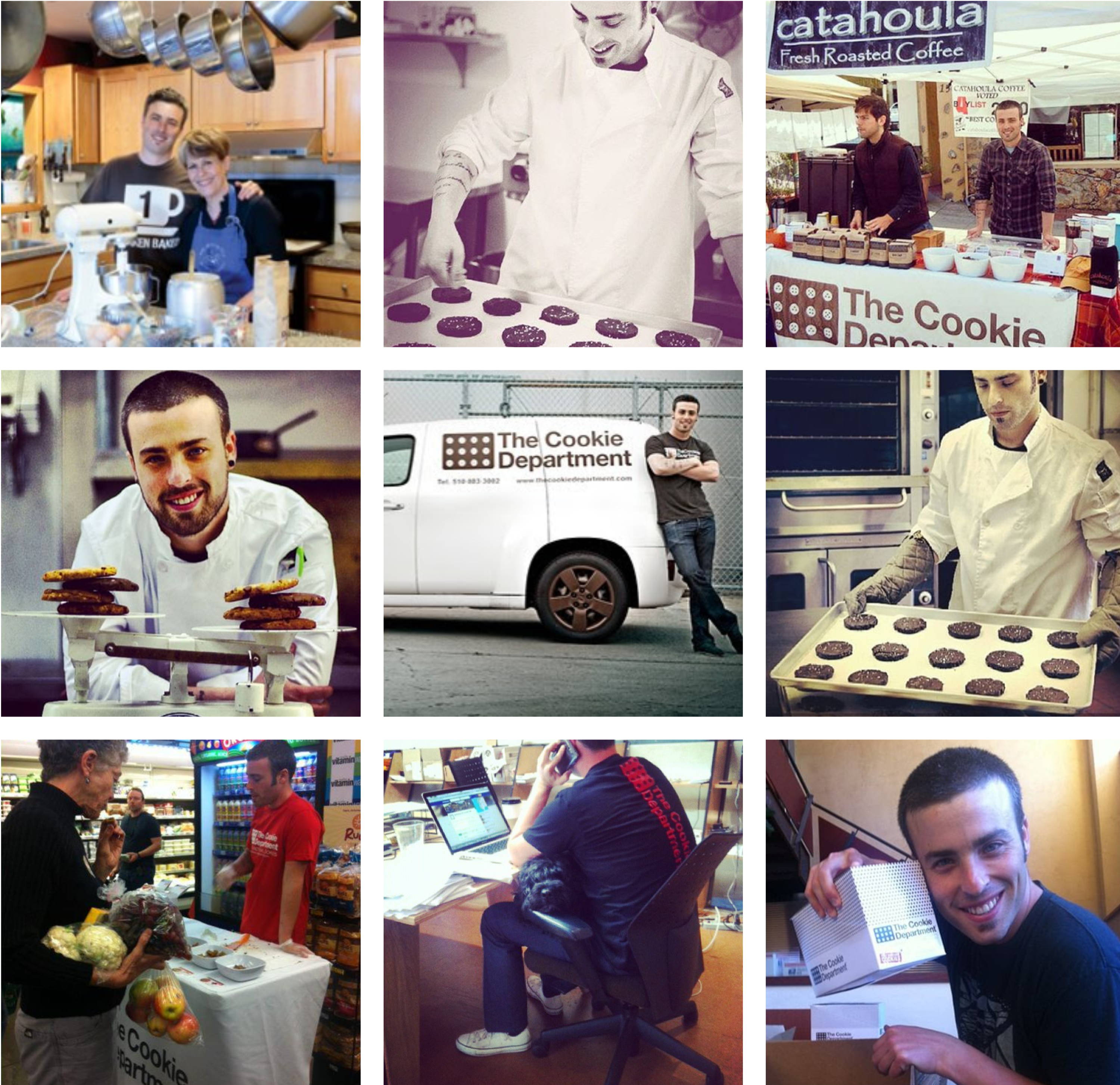 How We Started
Sitting at a coffee shop one day, Akiva Resnikoff noticed a plethora of patrons purchasing a baked good along with their cup of coffee. A lightbulb moment hit; could he create a bakery delicious caffeinated cookie?
With a background in the functional beverage industry, a certificate in pastry arts, and the help of his mother who's an amazing baker herself, the double chocolate coffee Awaken Baked was finally perfected after over 60 trial and error batches!
As a passionate, bootstrapping one-man band, for several years Resnikoff maintained a full time day job while baking, selling and delivering his Awaken Baked to cafes in the SF Bay Area in the evenings and wee morning hours. As the demand for the cookies grew, he moved from a fresh daily baked product to package form, hired a contract bakery to handle manufacturing, and dedicated himself full time to expanding his little cookie company.  
Today, headquartered in Portland Oregon, The Cookie Department's line of five Fully Functional cookies are enjoyed across the country and can be found in grocery stores, college and tech campuses, cafes, climbing gyms, juice and smoothie bars, airports, hospital cafeterias, convenience stores and movie theaters.